The Square Hole Drill Bit creates perfect squares every time effortlessly! You'll definitely need this for your next project! Scroll down and check out our video of the drill bit in action!
Product Features
Square hole drill must be used with a Mortise and Tenon Machine – cannot be used with an electric drill
Benefits of having Square Hole Mortiser Drill Bit
What every experienced craftsman needs in his tool arsenal is this premium Square Hole Mortiser Drill Bit.
Its preciseness and easiness of use will, simply put, amaze you! You will cut through the wood as it is a paper.
It will reduce the labor intensity of construction workers, speed up the construction process, reduce construction costs, installation costs, and much more!
This time and money-saving tool will most definitely pay off.
Made of stainless steel, it will last FOREVER! Nothing will damage it, or possibly break it. Choose between two different sizes and cut your perfect shapes within a minute!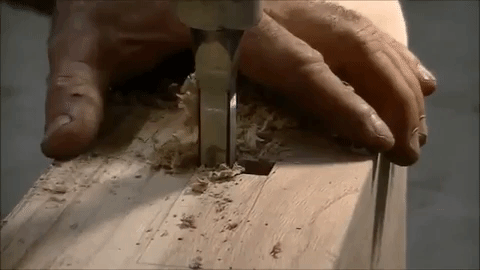 Look at how easy this goes! You must have it!
Specifications:
2 sizes– 10mm/16mm
Material- 100% stainless steel